'Pachami' is a Punjabi slab serif Unicode and ASCII font in the style of the lettering in all of those wanted posters that you can see films depicting the wild west frontier of the late 19th century in north America.

The font has the usual Slab serif at the top as well as the points around half way down on the left and right sides.

The character changes that appear automatically in the Unicode character set - the paer characters with or without aunkard/dulaunkard marks and one or two others - also appear when using the ASCII range characters.

Example of artwork with MFF Pachami . . .
click on the image to open it up full-sized in another tab...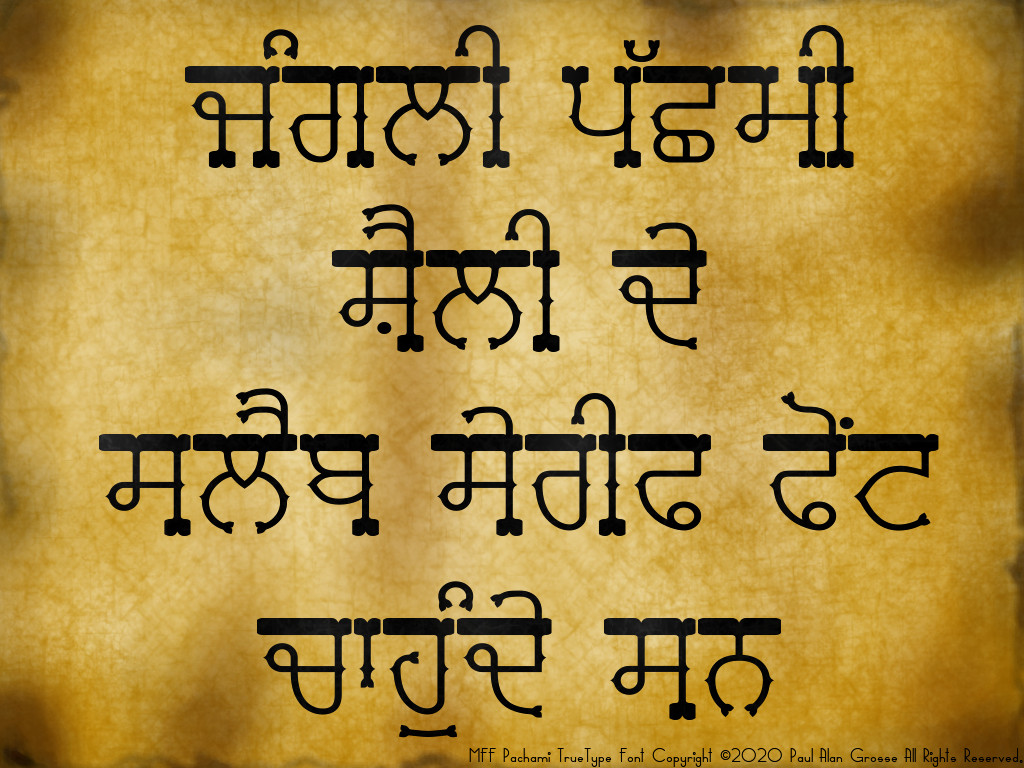 Hover the mouse over the images below to show examples of font characters and weights
Download MFF Pachami . . .

Download Miscellaneous Fun Fonts Pachami
TrueType font 'pach_04.ttf': 87,576 bytes.
Thank you.