DIN 1451 is a German standard for road, rail and aircraft lettering that has been around since the beginning of the 20th Century. The original idea for the font was that you could produce standardised lettering for road signs and so on using a ruler and a set of compasses by making use of a grid. There would be no need for a set of letters of the correct size because you would be able to make your own. For example, a capital 'H' would be seven units high and in the narrow font, three wide.


Circles have radii that are multiples of the grid spacing as well, although the 3x7 or 5x7 basic grid can be subdivided into 1/2s and 1/4s.

I have produced two fonts - one the condensed (Engschrift) and the other is the normal width (Mittelschrift) - the idea is that you use the Mittelschrift unless there is not enough space.

In addition, I have provided a version of each that has the Gurmukhi characters echoed down to the ASCII range so they occupy that as well as the Gurmukhi Unicode range in the two fonts - thus, there are four fonts.

Here, the outlines follow the original version of DIN 1451 - noticed quite easily from the '6' and '9' - even Linotype's 'FF DIN' font has been messed around with so the ASCII characters here are more like the original than in the font that you would pay serious money for.

Examples of artwork with MFF DIN 1451 . . .
click on the images to open them up full-sized in another tab...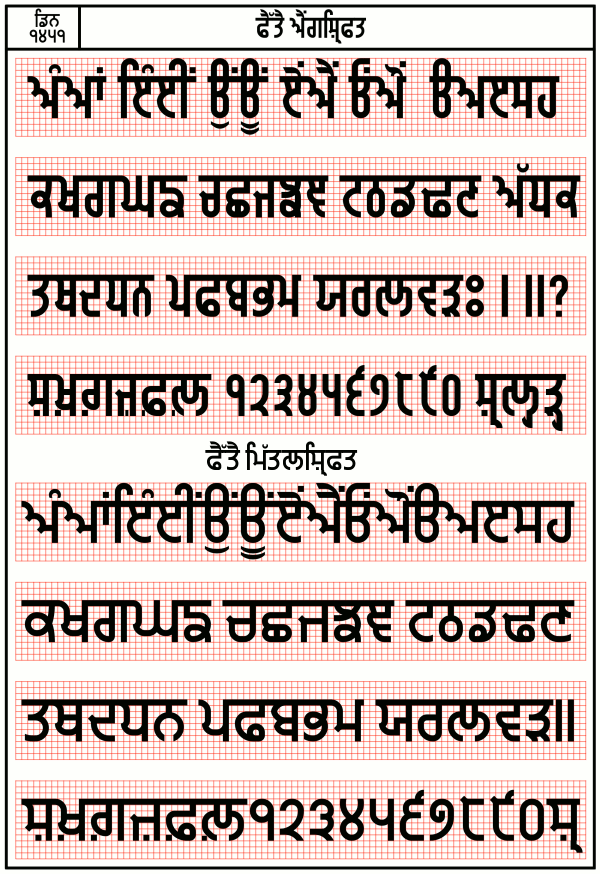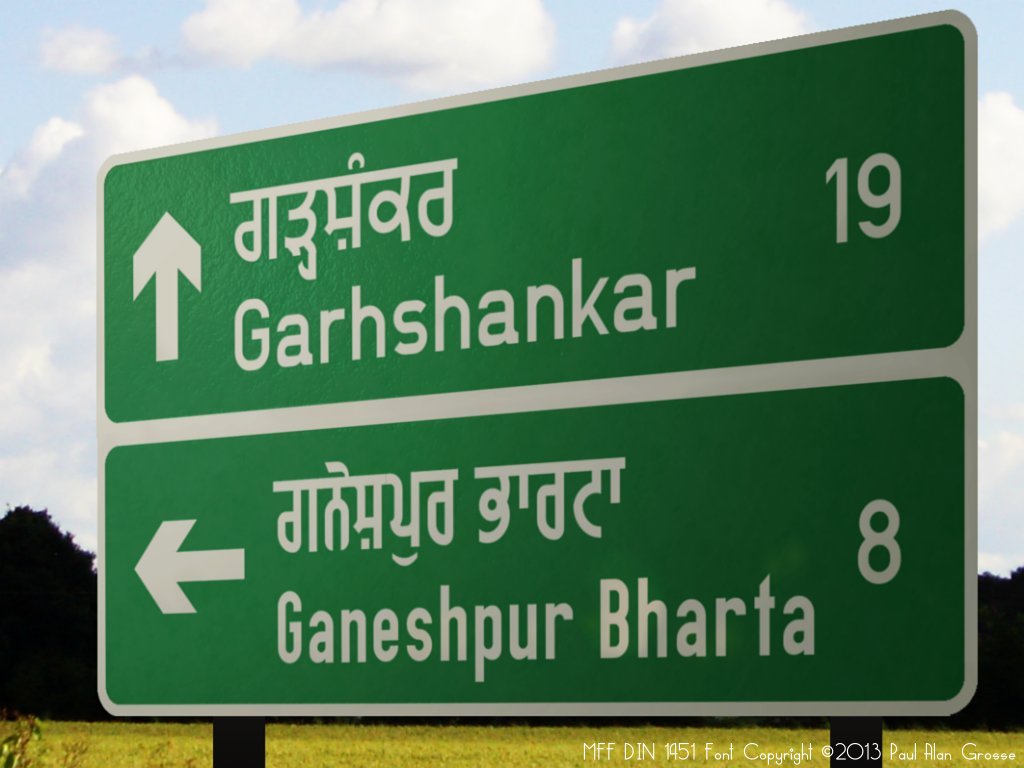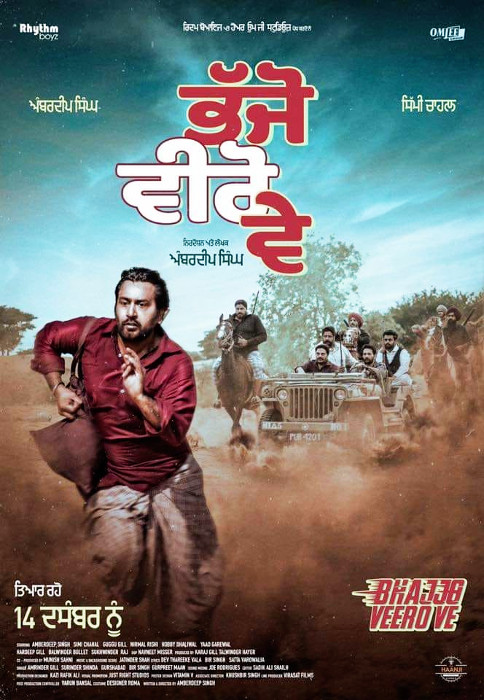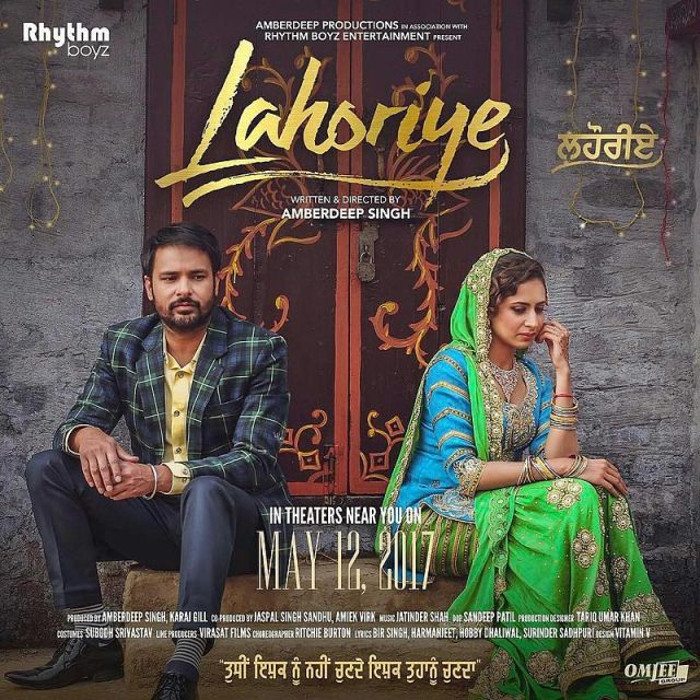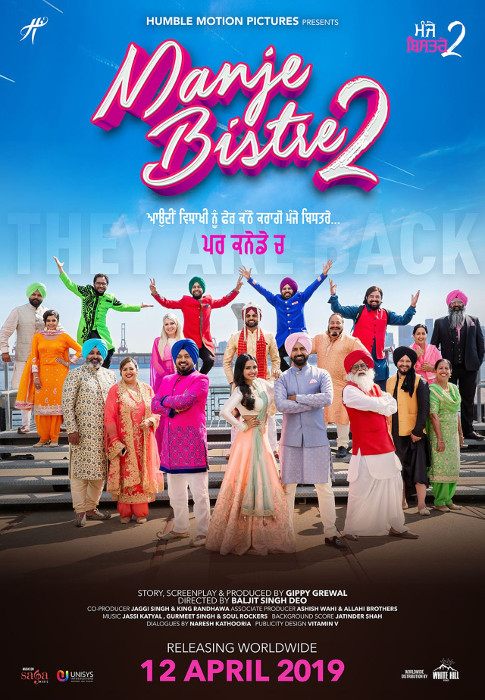 Hover the mouse over the images below to show examples of font characters and weights
Download MFF DIN 1451 . . .
Download MFF DIN 1451 Engschrift TrueType font (Gurmukhi text in
the Gurmukhi Unicode range and Latin text in the ASCII range.)
mffdin1451_na.ttf
75,368 bytes
Download MFF DIN 1451 Mittelschrift TrueType font (Gurmukhi text in
the Gurmukhi Unicode range and Latin text in the ASCII range.)
mffdin1451_nn.ttf
75,920 bytes
Download MFF DIN 1451 Engschrift A TrueType font (Gurmukhi text in
the Gurmukhi Unicode range and Gurmukhi text in the ASCII range.)
mffdin1451_wa.ttf
81,128 bytes
Download MFF DIN 1451 Mittelschrift A TrueType font (Gurmukhi text in
the Gurmukhi Unicode range and Gurmukhi text in the ASCII range.)
mffdin1451_wn.ttf
80,416 bytes